What's the one thing real estate markets hate? Uncertainty. And there's a lot of uncertainty right now. Here's what we do know:
a. There was a ton of pent-up demand before the COVID-19 crisis hit, and there will be new real estate needs created by new life transitions.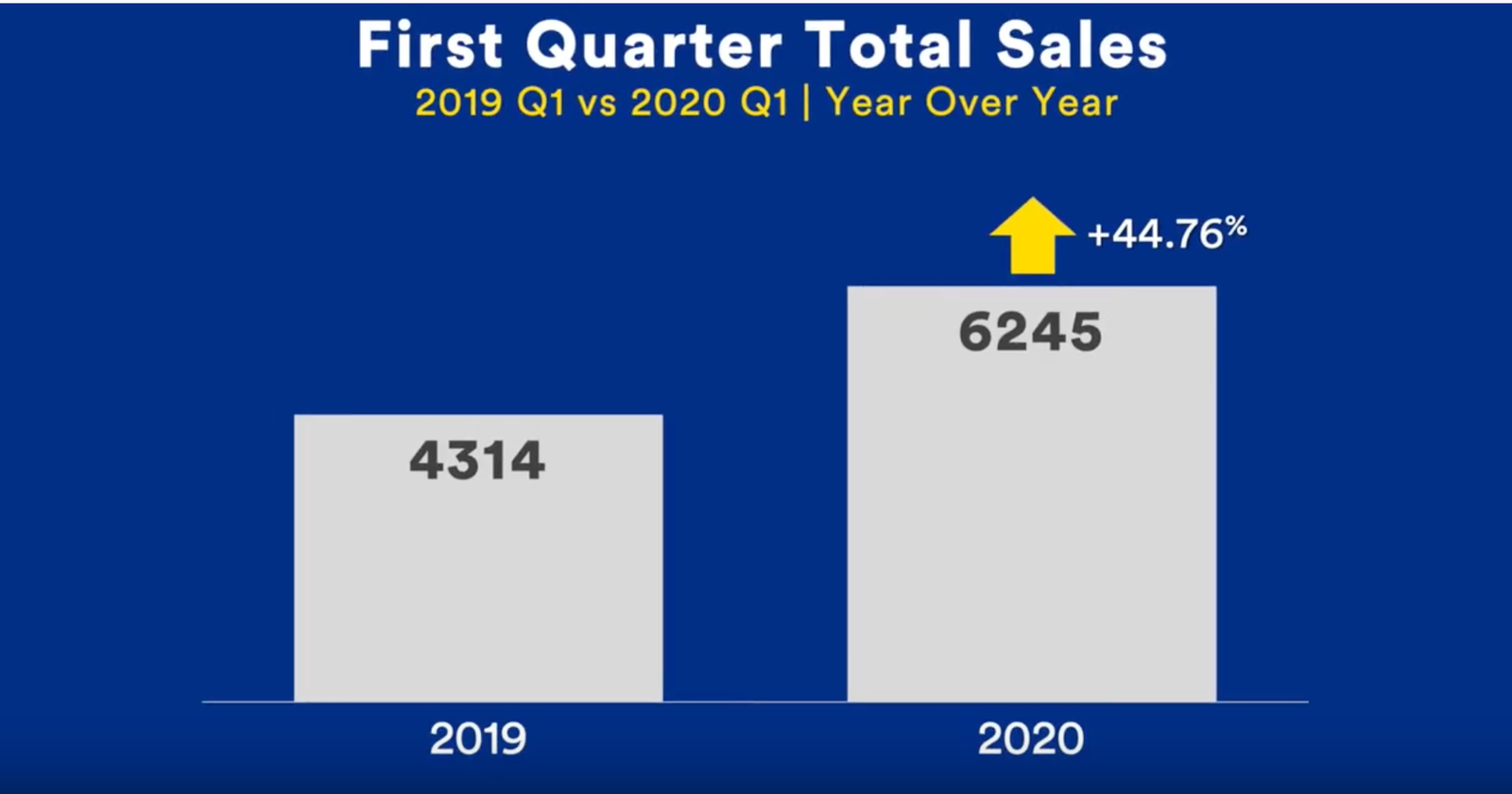 b. Vancouver is an awesome city full of awesome people, I know Toronto would not agree..

c. Shelter is a basic human need, and there will always be people who need to buy and sell.

d. Economist have their own opinion and here is one of the best article I've read thus far although no one could predict the future, my crystal ball is broken..                                         

                                         What to expect if you are selling a home during Covid-19       

Reasons someone may NEED to buy or sell right now:

You've already bought your next home, but haven't sold your current one
You've already sold your current home but haven't bought your next one
You're a tenant and gave notice (or were given notice) to vacate before COVID-19 began
Your financial situation is bad (and was before COVID too)
Personal circumstances like death or divorce 

Reasons to Pause, Watch and Wait: If you just WANT to buy or sell right now, we strongly recommend you Pause, Watch and Wait. While we don't know what the future holds and it's impossible to predict what will happen to the market and prices post COVID-19, I don't think it's worth putting yourself and others at health or financial risk if you don't NEED to sell.

Should Pause, Watch and Wait if :

You're looking for a deal and hoping Sellers are desperate (they aren't)
You've got time on your hands and like house hunting (this isn't a hobby for your REALTOR)
Your tenant didn't pay rent and you're panicking (we're hoping to hear about relief for Landlords soon)
You can't work right now and are worried about the mortgage (you likely qualify for a mortgage deferral, talk to your lender.
You think you're invincible and immune to the virus (you're not)
If you find yourself in a position where you NEED to buy or sell right now, know that REALTORS across BC are working hard to figure out how to make it happen- but it's not business as usual for anyone. 
                                       What
Home Sellers

Should Expect:
Home Preparation Issues

It's not safe (or even allowed in some cases) to bring in handymen, painters, cleaners and stagers to prep your home for sale. What-You-See-is-What-You-Get is generally what's happening during COVID.
Restricted Marketing
While many REALTORS are using video, digital marketing and off-MLS networking to get their listings seen, marketing homes isn't as easy as it was just a few weeks ago. The goal is no longer to get as MANY eyeballs on a listing – it's to get the RIGHT eyeballs on it. REALTORS are balancing the need to advertise their listings with the public's understandable distaste for marketing right now, and weighing the pros and cons of being listed on the MLS during a pandemic.

Not happening: Open houses, large-scale social media promotion, pricing games to attract multiple offers
Happening, but different: Photography and video (not likely professional), listings on the MLS
Happening: Targeted marketing to qualified and motivated Buyers
Restricted Access to Professionals
Buying or selling a home involves a lot of people, and right now, they may not be able to do their job because of COVID-19, either due to illness, quarantine, self-isolation or government 'essential services' definitions. This includes photographers, stagers, home inspectors, appraisers, real estate lawyers, insurance agents, lenders and the people at the Land Registry Office.

If you're selling your home during COVID, be ready to lower your service expectations and be flexible at every stage of the sale.

 Showings

If you're living in your home while it's for sale, make sure to seriously consider the risks that you are putting yourself/your family/potential Buyers and their agents in and take precautions to mitigate those risks. 
Condos

If you're selling a condo during COVID-19, there are a number of unique obstacles to be ready for an increasing number of condominium buildings have restricted access solely to residents. If REALTORS and their Buyers cannot see the unit, it may not be possible to sell it.  Alternatively, you may have to accept a 'sight-unseen' offer that is conditional until they can view it, or a heavily discounted price to reflect the risk the Buyer is taking challenges getting status certificates – Status certificates are reviewed by lawyers and required by mortgage companies, and there's no guarantee that condo corporations can prepare them in time. Social distancing is harder in a condo, and elevators and common spaces present unique safety challenges to Buyers and their agents.
 
Tenanted Properties


If the home you're selling is currently tenanted, know that you likely aren't able to guarantee vacant possession right now. BC landlords are not currently allowed to evict tenants . You will need to include special clauses in any offer to protect you and may have issues on closing if you're selling to someone who wants to move into the home themselves. Likely, can't force your Tenants to allow showings, given all of the legitimate safety concerns right now.

Offers
Thankfully, many  REALTORS are using electronic signatures to sign offers and 'presenting' them via email, phone or video conferencing. But offers are far from business-as-usual right now.

Longer conditional periods for financing and inspections are the norm these days, and non-standard COVID clauses are being added to offers to address potential closing issues, delays, illness and issues with pre-close visits.

Deposits can be a challenge too – while banks are still open and more brokerages are accepting Electronic Fund Transfers, a Buyer typically has to provide a deposit within 24 hours of an offer being accepted – and that may or may not be possible during COVID. 

Closings

If you are successful in selling your home during COVID, you'll need to prepare for:

How to handle the buyer pre-close visits (if the buyer, their agent or someone in your home is sick, isolated or quarantined)
Delays due to appraisal issues (appraisers may not be available, able to do their job or they may be discounting values)
Serious issues that jeopardize closing – While Buyers can't just 'walk away' from a firm sale (and the repercussions are serious if they do), we may very well see Buyers unable to close because their job or financial situation changes or they are unable to obtain insurance.
Land registry offices are currently open, but it's possible they will be shut down temporarily at some point, which would mean all closings would be paused. We're hoping this doesn't happen – but it might.
Closing issues: Most GV real estate lawyers are able to sign documents electronically, but some lenders require the lawyer to meet the Buyer in person, which may or may not be possible in the future. Make sure your lawyer can close electronically and hope that the Buyer is using a lender that doesn't require an in-person meeting with the lawyer.
Movers: Currently, movers are considered 'essential' in BC, but many are in isolation or quarantine or choosing not to expose themselves. You may need to be creative with organizing your move. 
Selling your home during COVID-19 isn't easy – but it's not impossible either. If you NEED to sell your home, be ready to be flexible and deal with obstacles and delays. If you don't NEED to sell?  We recommend you Pause, Watch and Wait.

                                                                        Small things that will help you get through this together
c.
Keep adults entertained during Covid-19  

For buyers and sellers who have yet to close on their new homes, rest assured: I'll be with you through to the finish line. We're working virtually with appraisers, lenders and lawyers to help you close and proactively managing what we can. For clients with active real estate buying or selling needs: I'll be relying on virtual consultations, video showings and "sight unseen" conditions in electronic offers. I'll continue to leverage technology, innovative thinking and relationships to do our very best.These aren't easy decisions to make, but we know that when do the right thing for the long term, we win.

I may not be able to meet you in person right now, but I am here for you.