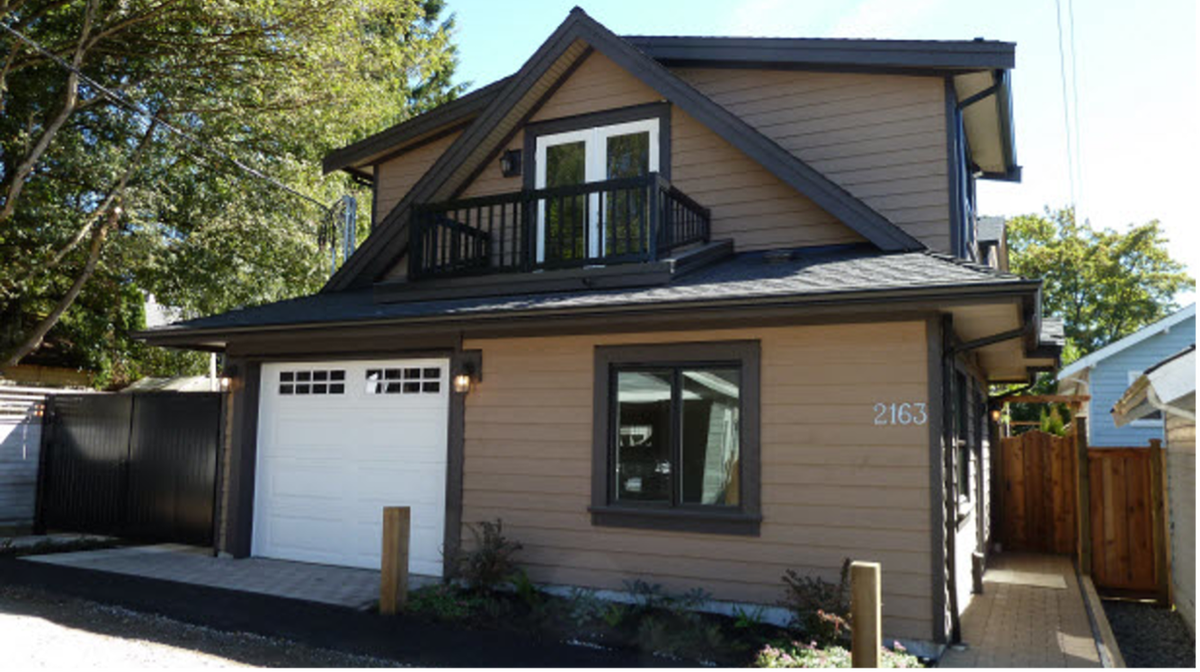 What is a laneway home? Well, as its name suggests, these intelligently designed gems offer housing in a homeowner's backyard, usually with access to a "lane". Over the years, laneway homes have opened doors for residents of densely compacted neighbourhoods who are in need of housing, or on the flipside, interested in earning rental income.
Though there are sometimes strict requirements to meet depending on the municipality, a laneway home may be the perfect addition to a homeowner's land as it provides all of the advantages of a mortgage helper without the distinct drawbacks involved in renting out an attached basement suite.
Indeed, a detached dwelling is ideal for those who value privacy and separation from their tenant(s) – and for the same reason, laneway homes are typically more desirable for those who are looking for rental accommodation. Most renters would much prefer the independent nature of a laneway home, rather than live under the same roof as their landlord.
How to Go About Building a Laneway Home
What is possible when considering a laneway home for any given property? Well, that is determined by several factors. Laneway homes (and the property they occupy) must meet certain requirements. Bypassing these vital steps could result in an extremely costly mistake. You may have to make renovations, completely rebuild or even knock down your laneway home entirely. This is why we recommend that you leave the planning and building of your laneway home to the experienced professionals who are practiced in what has become a booming industry.
How Much Space Do Laneway Homes Offer? How Much Do They Take Up?
Your intentions for your potential laneway home will dictate the build and process, as will zoning restrictions.
If you're looking for a straightforward rental opportunity, you might not be as concerned with space – so long as it's rentable. But keep in mind, more square footage means more rental income.
If your intention is to build a laneway home that exists as a long-term suite for family members like parents or grandparents, you might want to design a more spacious build, something that perhaps has more than one bedroom – and comes with a few bells and whistles.
In any case, you must be assured that your lot can support a laneway home, as each city will ask owners to meet specific parameters, the most important of which is land/lot size. If your lot does NOT meet the size requirements for a laneway home, you must look into alternate options such as building an extension to your existing home or converting your basement into a rental suite. In general, most municipalities state that laneway homes must not surpass 16% of your lot size.

How Much Does a Laneway Home Cost?
The cost of a laneway home varies greatly and is entirely subject to its size, quality, finishings, electrical and water installation etc. For this reason, it is highly recommended that you receive more than one quote and have reputable builders assess your property. In Vancouver, the typical range is between $250,000 – $350,000+.
Laneway homes are extremely attractive as revenue generators, or just additional space to host family and friends (not to mention the significant equity they can build into your property). If your municipality and budget allow, we fully endorse laneway homes and the endless potential they offer.