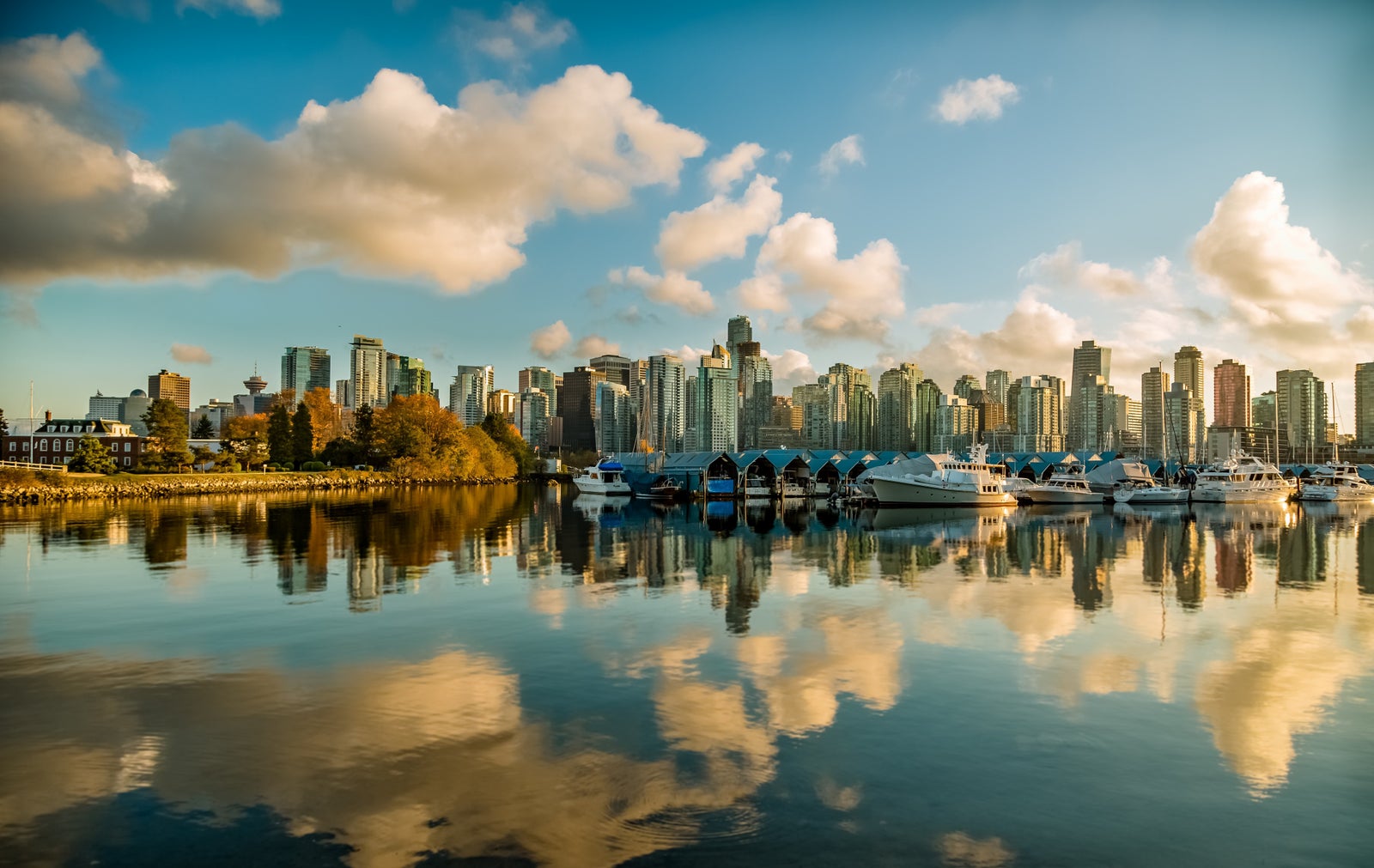 These past 14 months have changed a lot – many industries have seen massive shifts and that includes real estate. Buyers have different expectations than they did pre-pandemic. In this new normal, many have settled into working from home for the foreseeable future, meaning we're seeing a decrease in commuters and an increase in those purchasing homes where they inarguably get "more bang for their buck".
So what are the pros and cons of city living? What are the advantages of buying in the Fraser Valley region, and are they worth the sacrifices? It's entirely dependent on the situation, the buyer and a multitude of other factors.
Location is a big draw for those choosing to live close to the city centre. But the benefits extend beyond an easy commute – they also include the beautiful scenery, neighbourhoods and attractions that Vancouver provides. For example, The Seawall and Stanley Park, picturesque sandy beaches, impressive museums, Granville Island and historic Gastown (to name just a few). Not only that but there are endless options for shopping, dining and recreational activities. Pacific Centre boasts an array of popular retail outlets and trendy stand-alone boutiques, as does the downtown core's Granville Street, Robson's shopping strip, and South Granville (especially if you're browsing for home furniture and décor).
Vancouver offers so much more than scenic ocean-meets-mountain views and unmatched convenience – it offers the kind of lifestyle that many are willing to pay a premium for. That is Vancouver's appeal. But as we know, any Vancouver postal code is going to come at a high cost. Even commuter cities like Burnaby, Coquitlam, Port Moody and Maple Ridge are reaching prices that offer less flexibility and freedom as far as housing options go. And those who can afford to own downtown are generally not living in sizeable homes with generous yards, privacy and the ease of manageable monthly payments. This is why moving further out to a Fraser Valley postal code is becoming a more popular option. Not only is a lower payment but guaranteed, but some even manage to become mortgage-free, depending on their equity and living requirements. In the case of empty nesters, for example, they might choose to forego extra space and opt for a smaller home where they can enjoy financial freedom, less maintenance and a quieter lifestyle.
Speaking of financial appeal – many downtown apartment owners can potentially buy much larger properties (complete with privacy and less congestion) in cities like Abbotsford, Chilliwack, Harrison and Hope, with the sale of their Vancouver home. But there are even more advantages to buying in the Fraser Valley region, including an abundance of trails, lakes and other natural attractions. And the area doesn't just attract the outdoor enthusiast – since the pandemic, many have chosen to slow down, live simpler lives and move away from the hustle and bustle that comes with city living. This is easily achieved in the beautiful Fraser Valley.
As with anything, even living mortgage free comes with a cost. Some Fraser Valley cities are not commuter-friendly, so it's important to determine whether this is an issue before deciding to move east. Most importantly, always trust the expertise of a qualified realtor who is familiar with the lower mainland, can guide you through this process and help you to make an informed decision.
If you have questions about Metro Vancouver and/or the Fraser Valley region,
reach out today.