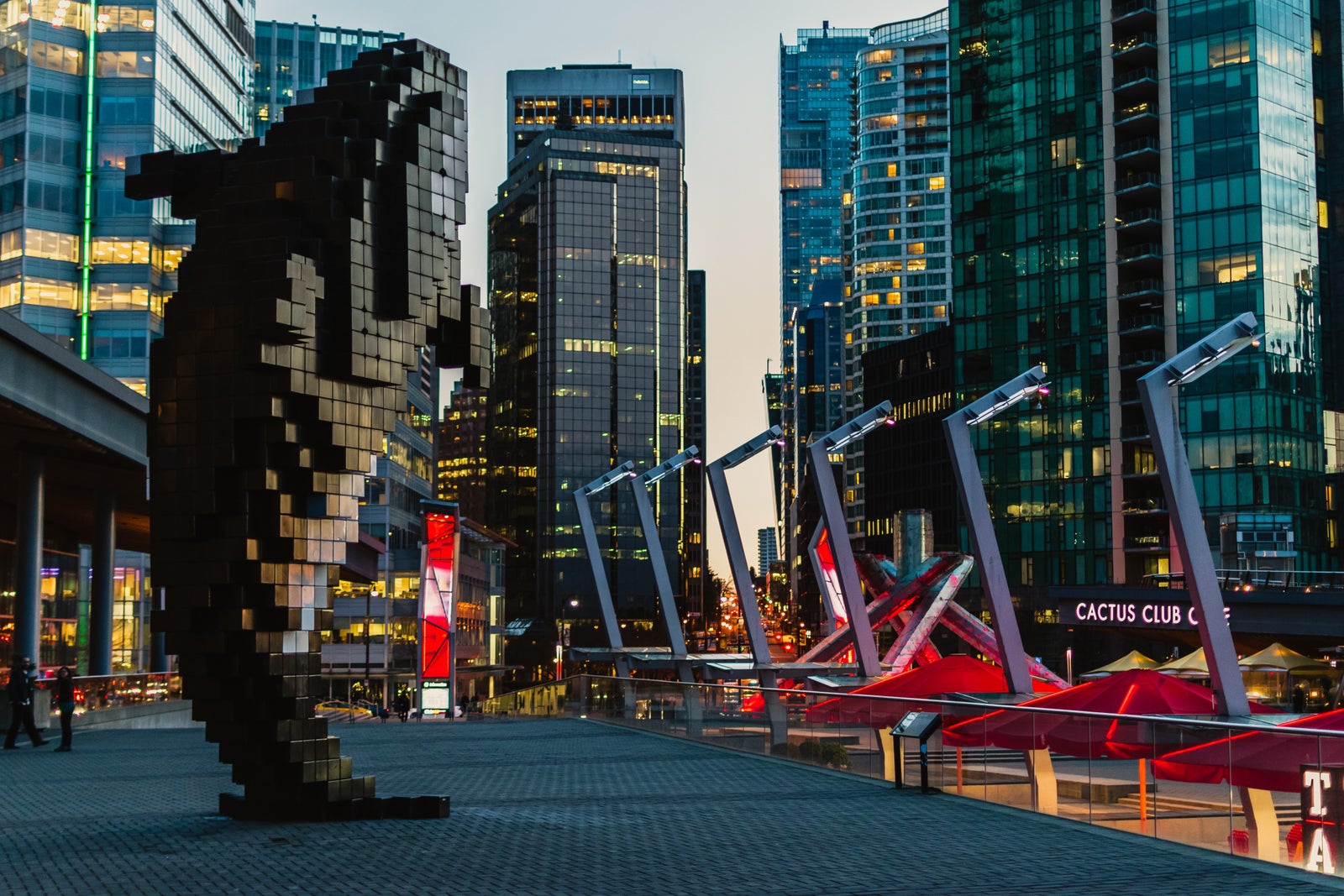 Whether you are Vancouver born and raised or somewhat unfamiliar with the two famed neighbourhoods residing within our picturesque metropolis, allow me to shed some light on the distinctly unique Yaletown and Coal Harbour districts. One is not better, rather they each offer their own special experience and unforgettable must-see spots.

Coal Harbour

As its name suggests, this beauty of a neighbourhood is waterfront bliss, located at the northern edge of the downtown core where the city meets the sea. It also happens to be a short cycle from Stanley Park, which you'll find many Coal Harbour residents frequenting on any given day. Though a popular tourist destination with its elegant luxury hotels and seaplane activity, Coal Harbour enjoys quiet periods where a scenic stroll along the water, cappuccino in hand, seems too perfect to pass up – even on a cloudy day.

If you've never watched the seaplanes take off and land or walked along the grand seawall, this is an absolute must. You don't have to be a sailboat enthusiast to love Marina Square Park – or head towards Canada place and check out the FlyOver Canada attraction.
For summer visitors or staycation devotees,
https://www.marriott.com/hotels/travel/yvrwi-the-westin-bayshore-vancouver/
boasts an incredible outdoor pool, and nothing beats a spa day at
https://www.fairmont.com/pacific-rim-vancouver/spa/willow-stream-spa-fairmont-pacific-rim/
located inside the Fairmont Pacific Rim.
For the full Coal Harbour experience, be sure to treat yourself to dinner at renowned seafood restaurant, '
Cardero's
'.
If you're interested in knowing more about the different residential buildings in Coal Harbour,  you can see a full list of
active Coal Harbour listings
here.
Yaletown
Yaletown is well-known for its pristine aesthetic, perfectly marrying city and suburban – as well as its yogi residents. Quite possibly the most pet friendly location in the downtown core thanks to its faithful community of dog lovers, this gem is highly sought after – and for good reason.
Although bustling and energetic, Yaletown still manages to offer a calm environment to those who aren't totally cut out for city life. Relish in a crisp evening stroll along Yaletown's gorgeous waterfront or start your morning off with a jog through its lush green parks. And for those who live for the night life, specialty cocktails and heated outdoor patios are not in short supply here in Yaletown.
Home to an eclectic mix of first-rate dining, Yaletown caters to every kind of palate, no matter how particular. '
MeeT in Yaletown
' offers the best comfort food that you'd never know was plant-based, or head to 'Nero Waffles' to satisfy that sweet tooth (you'll never want to skip breakfast again.)
It's clear that whether you find yourself in Yaletown or Coal Harbour, you really can't go wrong. Both neighbourhoods are exceptionally stunning in their own right and offer plenty of incredible sights to see and things to do. The best part is that you don't have to choose – whether you're new to Vancouver or have lived here all your life, it's always fun to play tourist for the day.
If you're interested in knowing more about the different residential buildings in Yaletown  you can see a full list of
active Yaletown listings
here.
For further information about each of these fantastic communities, please
feel free to reach out
. I'd be more than happy to help.