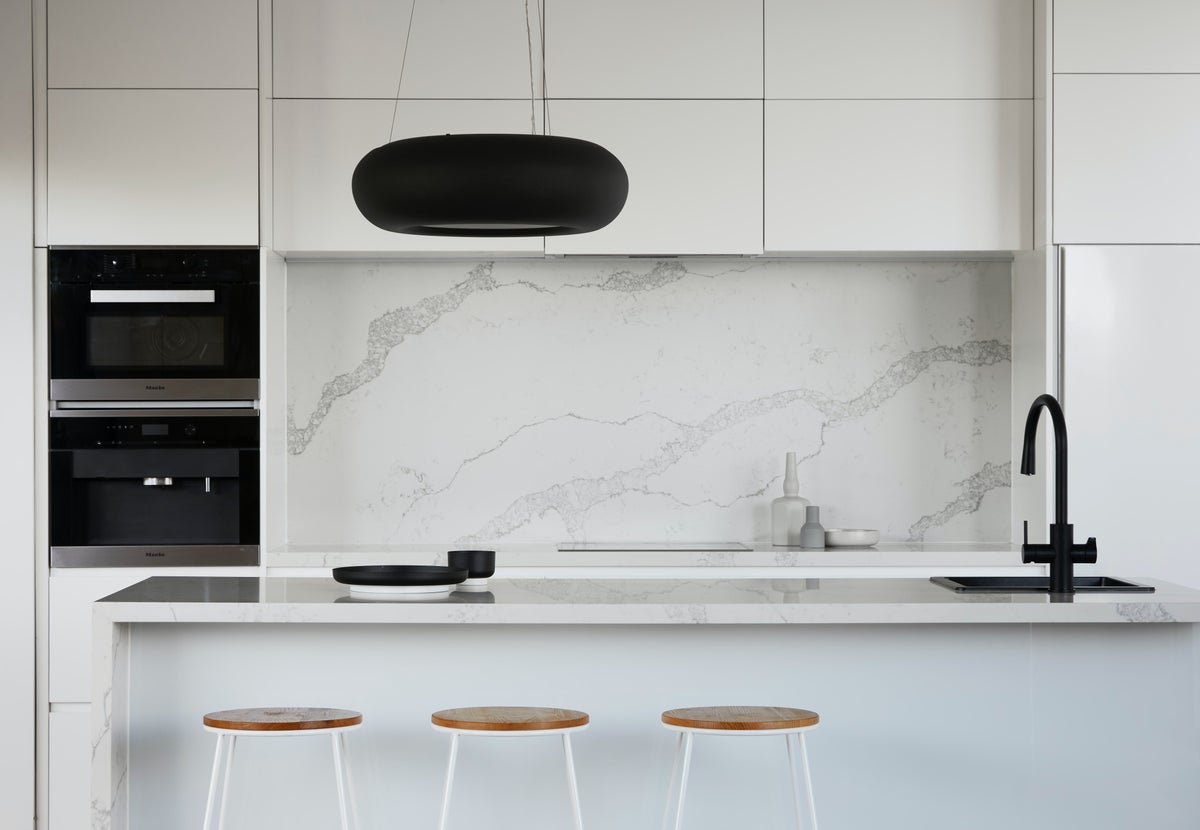 Whether you're buying or selling there seems to be one theme that prevails – the kitchen is still the "heart of the home". Today more than ever, the kitchen reigns as a home's centrepiece. The most appealing has become that place that integrates with the rest of the living spaces – a harmonious, functional and beautiful element that blends seamlessly with living rooms, family rooms and beyond. Kitchen design has revolutionized how these interior spaces are used – they are now beautiful places where people cook, snack, dine, lounge, work on laptops, mingle with friends and family, play with children, read and study. They give new meaning to the term "multi-functional".
So, heading into 2022, what are some of the newest kitchen trends?
Minimalism is here in a big way. In some of the newest kitchen designs, functionality blends with simple clean lines to deliver a look that is shorn of unnecessary details and décor. Built-in appliances and hidden drawers complete the look and add to the clean, flowing lines.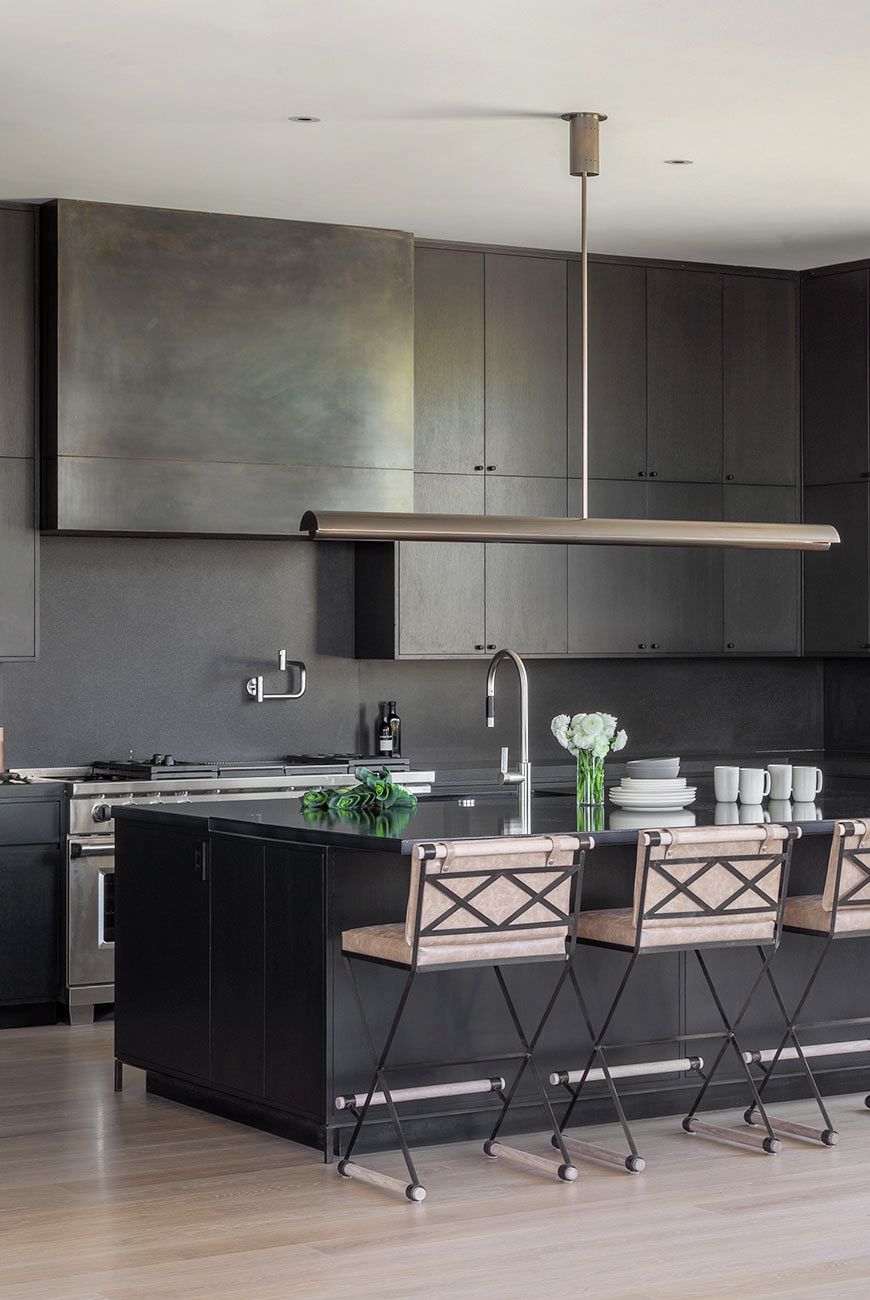 Photo: Nicole Hollis Studio / HouseBeautiful.com
Natural, raw materials and rich colours are another popular theme in today's kitchens. Visibly grained wood, rustic brick, cement, stone and other materials like metals are at the forefront, with darker elements making a big re-appearance. Tone-on-tone is yesterday's look – today's trend is to combine two colours in kitchen interiors, adding flavour and drama to the overall impression. These colour combos extend to cabinets, walls, floors and more. And check the "green" trend….this bold, luxurious forest tone will be a key stylistic choice heading into 2022.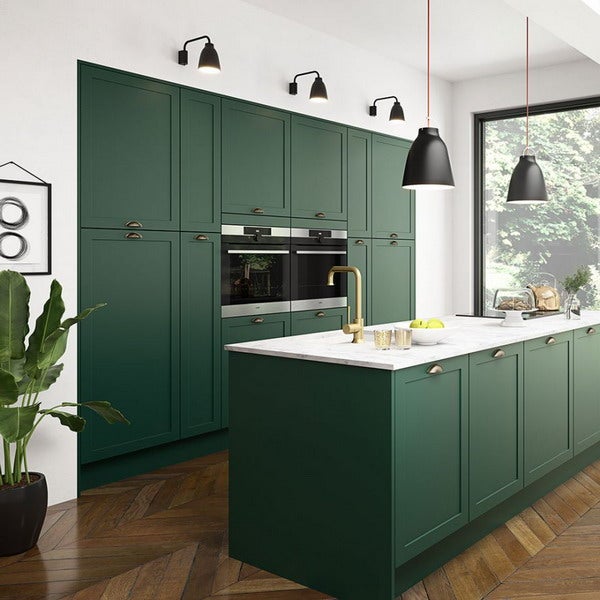 Photo: ekitchentrends.com
Faucets, hinges and handles are often overlooked finishing touches. Think of these elements as 'jewelry for the kitchen' that make your interior unique and expressive. While traditional styles will remain popular, warm brass tones like gold and copper are making a grand entrance with matt surfaces replacing the traditional glossy look. This even applies to appliances. And speaking of handles – handless, puristic cabinet fronts are being seen in the best-dressed kitchens. Push to open, thank you.
Kitchen Refresh via Casey Rutherford

And fans of marble – rejoice – it's on the rise again. Whether as the back wall of the kitchen, the worktop, or as a holistic look – this noble, luxury material will rule kitchen furnishings in 2022. And the more strongly veined, the better – marble has become synonymous with high-end luxury and is storming the charts.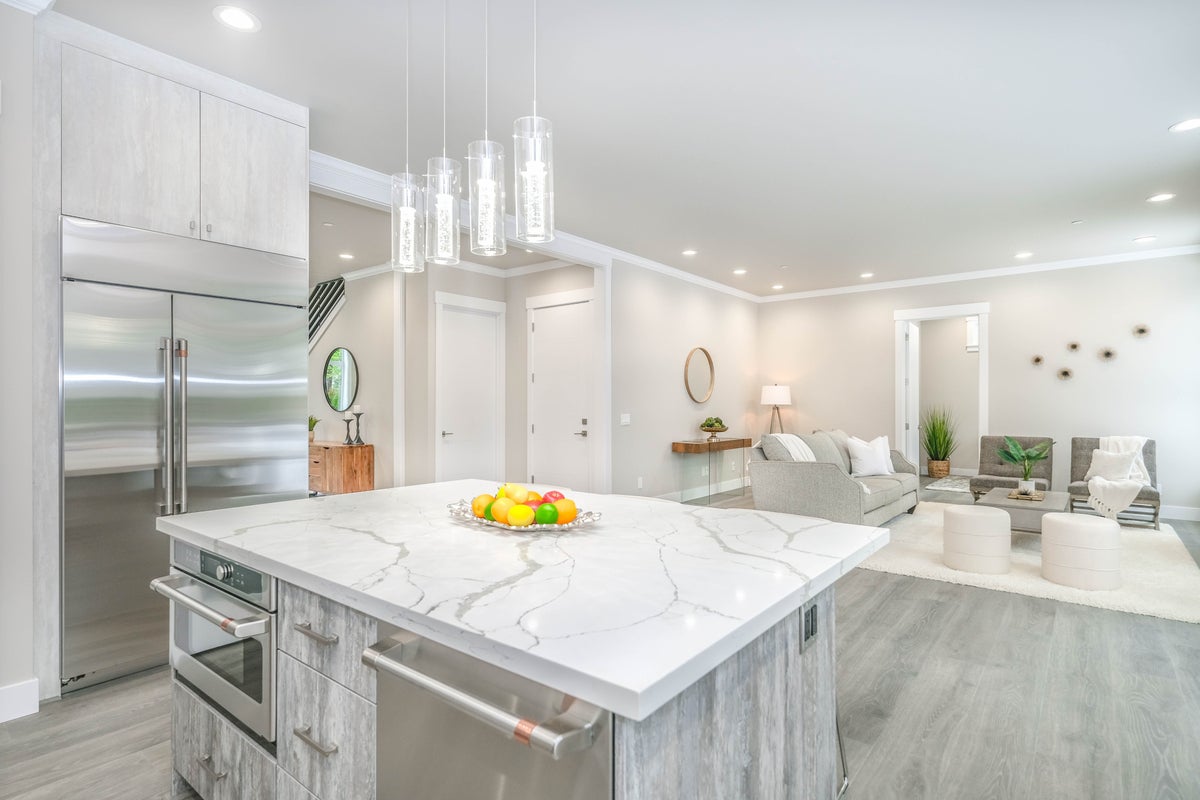 So, buying – or selling – that kitchen deserves a second look. Whether it might have stepped off the pages of a Home and Garden magazine, or needs a little love, it's the place where you spend a great deal of time, and it will always factor into the value of your home. Be sure that you're working with an experienced, trustworthy realtor to guide you through the buying/selling process, and help you evaluate the state of the kitchen.
Give me a call today
to find out more about home design trends and how they can shape your approach to buying or selling in Vancouver's robust real estate market.