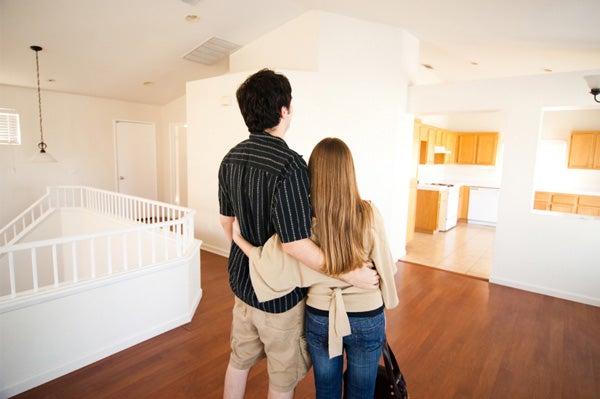 No doubt real estate is on people's minds because there is so much weight placed on such large investment, no pond intended.
There are many approaches to analyse the real estate market like doing a SWOT analysis , 5 W's or knowing economic factors all depends on your way of understanding.
Using emotion to make purchase decision and justifying with logic is 'heebie-jeebies' for some people.
When I am asked the question.. 'which happens a lot' I use the 5 W's method which I hope it's helpful in direction and next steps in your next move;
Why moving?
Well known fact that moving is the hardest part of any real estate transaction. The longer you lived in one place the more things gathered which maybe hard to let go. Moving is going to improve your lifestyle? Self -assessment is important here. There are various reasons for selling and/or purchasing a property like need more space, do not like neighbours, need less space, relocation because of the job, want to get away from hustle and bustle of the city or other unfortunate life events shall remain unnamed.
When need or want to move?
One of the most important aspects not talked about is when need or wish to be in a new place. That would depend on the answers the WHY question. Having a strategy in place is as important as other considerations. For this reason, is crucial to engage a real estate agent the sooner the better to make all informed decision. TIP: did you know that agent's fee remains the same if working with you for 2 weeks or 4 months? If an agent does not have patience nor give you the time you need to go through the process without rush you know that agent does not have your interest at heart.
Where do you like to move?
Stats shows that people move only +/- 5 km radius from their current home. Other's move farther because would like to be close to family which is valiant reason however, people who make decision on a whim without future focus have remorse and that is the worst feeling anyone could have since there are no refunds in real-estate. That is why is important to answer the aforementioned questions without any pressure. An area where you like to live have different vibe at night which you may or may not like or have you considered seasonal changes in new town or neighbourhood or how much driving is to go get some milk? These are all important consideration.
What to buy?
Detached home, triplex, duplex, townhome, condo, house on the water, trailer park, farm house, Tudor style home, new home or Victorian home which needs renovation. Corner lot, busy streets, top floor, ground level, near bus stop, near school catchment, less than 10 years old, 2 bedrooms, 1 bedroom's, 1 or 2 baths. Laundry list is endless and the clear one could be the easier is to bullseye the property you want rather than shop with some idea and maybe settle for something you did not want in the first place.
Who to help with moving plans?
No matter who you choose to help with sale of your home or purchase ensure listen to your 5 w's and care about your needs and wants and not the other way around. People choose an agent for various personal reasons and that is different
blog.
As one could see the analysing the market has nothing to do with bubble or no bubble or seller's or buyer's market but a lot to do with personal decisions after go through a self-discovery. So much emphasis is placed on market conditions and in the end does not matter what the market is doing if you need to move because new baby arrives in 2 months and need more space or need to relocate for a new job in 3 weeks. Of-course, if buying for investment is different discussion and analysis.
If you like data,
HERE
are latest economic indicators which may affect real estate market.
HERE
are latest stats for your perusal but, be sure to narrow down to your area, property type, bedrooms and price range to get a better gage of value. For a custom assessment and concierge service contact me
HERE.