Facing economic uncertainty is nothing new in real estate market and likewise in Las Vegas there isn't a sure bet. Vancouver real-estate market is well positioned market in the world and posses unique fundamentals that should provide confidence ONLY to these with medium to higher risk tolerance.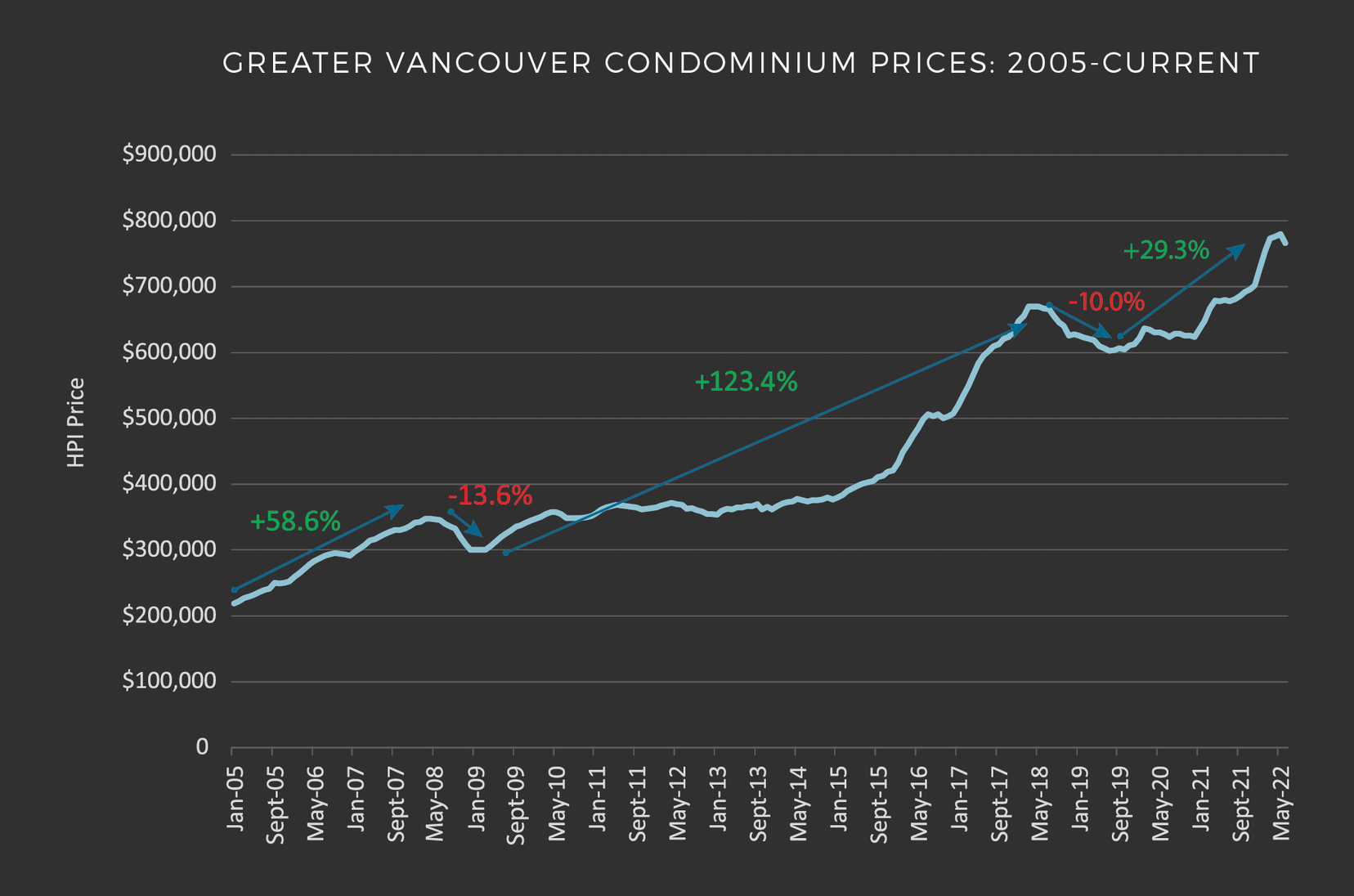 The historical data shown above is proof in the proof of recovery in real estate market. So why not invest in pre-sale projects ? Here are top 3 reasons why you should and ONLY you know why should NOT;

1. Market always comeback strong with equity increase as seen above chart.
2. Buy new is always great idea  being able to choose ideal floor plan and colour schedule when have not choice if buy re-sale.
Also, have peace of mind given the warranties + easier to rent if prefer to do so.
3.  One could pick and choose best building, location or developer with good record to have some assurance on quality.
Top 3 Reason not to buy pre-sale 
a. If planning to flip before completion think twice because there are many costs like assignments fees
b. Developer could make any changes as they deem fit without buyer's consent. Even worst developer could increase payment with a clause in the contract which should keep an eye for before signing the final contract.
c.  The completion could be delayed therefore you are missing out on interest from investing in a GIC or being affected by the rise of mortgage interest rate or economic uncertainties. 
If choose to go ahead with pre-sale purchase your or your agent helping you home work will make all the difference in equity gain and to avoid any surprises. here are some questions to find answers for before going out to show rooms;
1.  What real estate cycle are we?  and/or market trends given population growth, or GDP 
2. Where should. buy? working town, resort town or capital city concept
3. Do you have a good team to help you? like PM, mortgage broker, lawyer,
real estate advisor
, accountant
Below is one sheet to answer questions what and where to buy. The why only you can answer.