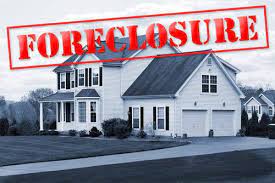 Beware of risks and hidden costs before you give in to the allure of a great deal!
Foreclosed homes can be repossessed and sold by:
1.  The bank who offered the home loan
also knows as judicial sale
2.  The lender who offered the home loan
also known as power of sale
3.  The government who insured the home or when property taxes are owed 
also known as pre-foreclosure action
Potential benefits of buying a foreclosed home
The biggest draw to buying a foreclosed home is the potential bargain. Most foreclosed homes sell for significantly less than the local market value, often with lower down-payments. If you can nail down a great deal and save money on purchasing a home, you can use the money you saved to invest in the property itself, driving up the value of the property even more. A buyer is often in a position of power when buying a foreclosed home. Especially in pre-foreclosure, a seller is in a hurry to sell and they're more likely to waive conditions and take the best deal they can. Buying a foreclosed property from a lender, bank, or government may also give the buyer a price advantage, but there are drawbacks and other potential costs involved too.
Drawbacks of purchasing a foreclosed home
If you've ever purchased a piece of clothing or furniture that's sold "as is," you may have noticed a missing button or split seam. Foreclosed homes

are often sold "as is"

too. They can come with unexpected surprises and extra work. In a typical home sale, weeks of planning allow time for a seller to prepare and prime a home. Since a foreclosed home is an unplanned sale, don't expect the extensive renovating, updating, cleaning, painting, appraising, and staging that a typical home sale requires. You should also contact your insurance broker to confirm the property can be properly insured.
A foreclosed home may require extra maintenance or renovations.
In a regular home sale, you can negotiate for updates or inspections to be done by the seller as a condition of your home purchase. When you buy a foreclosed home in an auction, you might not have that opportunity. If the people who lived here before weren't able to pay their mortgage, they likely weren't able to pay for regular maintenance or updates either. With the help of your real estate agent, get as much information as you can to get a sense of the renovations that may be needed.
Be prepared for surprise costs.
You should always plan for surprise costs when purchasing a foreclosed home. Aside from the cost of cleaning, potential renovations, and repainting, the home may also have health hazards, defects, damage, or structural issues which can be costly to address. Ask your real estate agent to confirm that any liens or debts on the property have been paid. You may also find it more difficult to obtain a loan for a high-risk property as lenders are hesitant to offer loans for foreclosure properties.
Here are some general costs to plan for:
a. 
Administrative and legal fees
b. 
Auction fees or deposits
c. 
Renovations based on your assessment or knowledge of the property's state
d. 
Changing the locks and installing a security system is especially important on a foreclosed property
e. 
Property and land transfer taxes (in BC, Canada you are still responsible for these when buying a foreclosed property)
f. 
Permits to build, expand, or add a garage or new porch
g. 
The transferring of utilities and installation of new systems or updates to existing ones
h. 
Cleaning and repairing any damage. Some foreclosed properties are subject to vandalism.
If you're in a hurry, buying a foreclosed home might not be right for you. You can expect a stricter set of protocols and forms to sign before you're able to move in, especially if a bank or government entity is conducting the sale. The bank or lender you're buying from might also have a backlog of foreclosures to go through, so you may have a longer wait to hear back about your offer. Your real estate agent also won't be able to negotiate in the same way as they would in a more traditional sale. It's not always possible to require an inspection or negotiate terms with a foreclosure purchase.
More competition
With a low-cost foreclosure, you'll be competing with other buyers, house flippers, and investors who can incite a lively bidding war and drive up the price. Some bargain listings can more than double the listed price if competition is high. Some of these buyers will be able to offer cash or partner with investors to guarantee a sale. Ask your real estate agent how you can make your offer more competitive and prepare to make a significant down payment to cut through the competition.
Is foreclosure property for you ? let me know in the comments