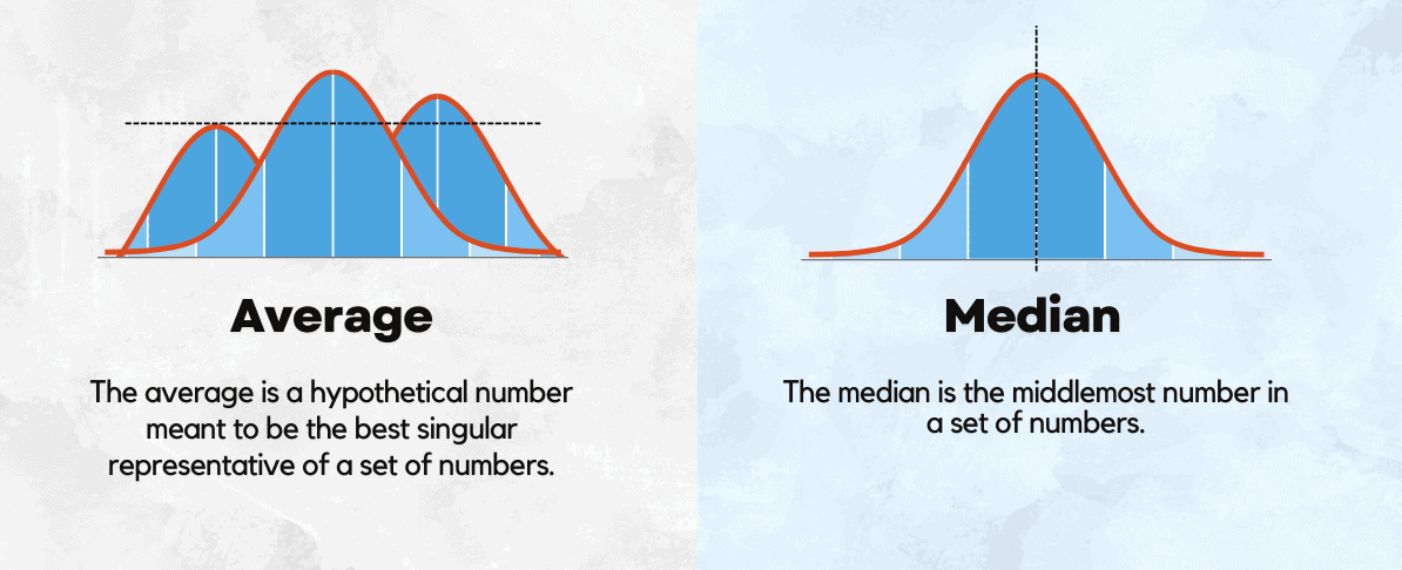 Setting a marketing price for a home depends on many variables but, asking price is often the marketing price not necessary the price seller is hoping or aiming for. Few agents do not break down the median vs average price therefore the home could be overpriced or underpriced.
 
More expensive homes can skew the average price more than the median price, so buyers may prefer to look at the median sales price in that particular area.

Having a realtor on your corner to break down the numbers before looking at properties is very important to make an informed decision first before emotions come into play. 'The before viewing analysis' is crucial to only look at properties that are priced in line with market.  
The best time to 'find a deal' is when buying because as a buyer you have control on how much to offer. Most sellers do not realize that they do not have control on how much to sell for because buyer is holding the money. Here are few numbers to consider to find out if the property you looking at is 10-20-30% over what it should be which is an indication that you might be over-paying. 
BC Assessment/HPI Index/purchased price vs asking price/renovation and year of reno/days on market/value of mortgage in a property to name just a few.
The differential price up-tick of any homes could be unique landscaping, community benefits, unique features like elevator in a detached home, upgrades appliances and so forth.
 
Why would someone use the median instead of the average? The advantage of the median is that it removes extreme measurements from a data set, giving you a more realistic idea of what to expect.
Ultimately, the choice between average and median price depends on your specific needs and the nature of your data. If you want a broad representation of overall pricing trends and are willing to accept potential outliers, then average price is a suitable.
However, if you have a skewed distribution or want to focus on typical prices unaffected by extreme values, then median price is a better choice. 
Consider your goals and the characteristics of your dataset to make an informed decision.